| 

Sagittarius and Sagittarius Rising — Sign Description

Get free astrology updates via SMS! Text ericfrancis to 41411.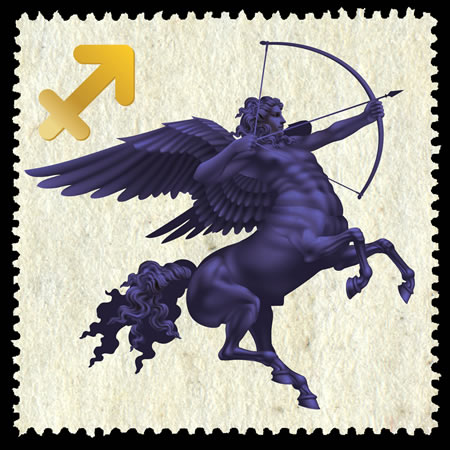 Sagittarius This Week (Nov. 22-Dec. 22)
-- The Sun has joined Mars in Gemini, the relationship angle of your chart, which should help you bring your partnerships onto more level ground. Mars slowly working its way across your opposite sign the past few weeks has been a bit itchy and scratchy, except of course when the passion heats up and all of that goes away. One thing to keep in mind is that your Sagittarian self-direction and independence are running high these days, even as you seem to be taking an unusual degree of interest in relationships. There will be developments within your relationships that help teach you not just how to balance out those two seemingly different interests, but rather how to integrate them and treat them as aspects of the same thing. Healthy relationships are made up of individual people, rather than halves of a whole.