| 

Libra and Libra Rising — Sign Description

Get free astrology updates via SMS! Text ericfrancis to 41411.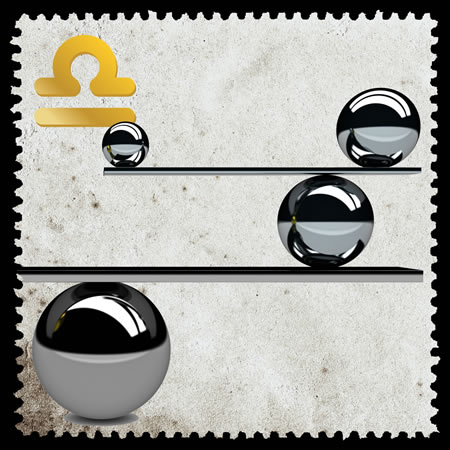 Libra This Week (Sep. 22-Oct. 23)
-- If it seems like partners or a love interest are sending you mixed signals, don't take it personally. For example, they might seem to be expressing desire for you, and then sending you the message that they didn't really mean what you thought they meant. This is likely to be an illusion of some kind; be particularly cautious if the internet is involved. First, address any contradictions you find in your own mind and your own communications, and gently sort those out. Then, do something bold and ask people what they want. Not for the rest of forever, but for right now. If you speak up rather than guess, you're much likelier to find common ground with someone you care about. Put special attention into cultivating trust. Stick to social plans, and show up on time. That's a fine start.