| 

Libra and Libra Rising — Sign Description

Get free astrology updates via SMS! Text ericfrancis to 41411.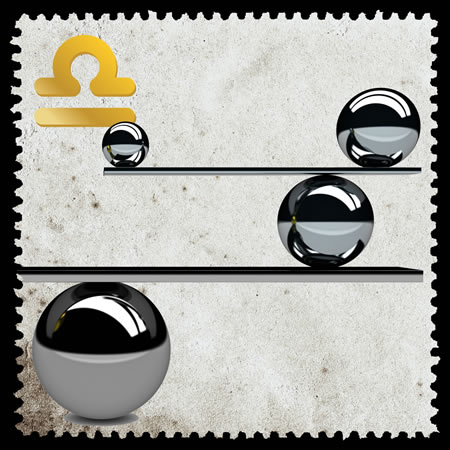 Libra This Week (Sep. 22-Oct. 23)
-- If you're in a position of leadership, you'll be able to work miracles this week, and the key is listening. People you live and work with are likely to open up about their problems. Let them cry on your shoulder. This will build trust and give you insight into what motivates them, and what issues they have; then they will be much easier to coexist with in a productive way. In the end, our world is made of human experiences -- not of corporations and governments and laws and rules. Everything ends up being experienced by people on the level of their body and their feelings. If you can remember that, you'll step into your strength and power as someone who can help many people, move a few mountains, and make a better life for yourself in the process.