| 

Libra and Libra Rising — Sign Description

Get Free Daily Astrology Updates!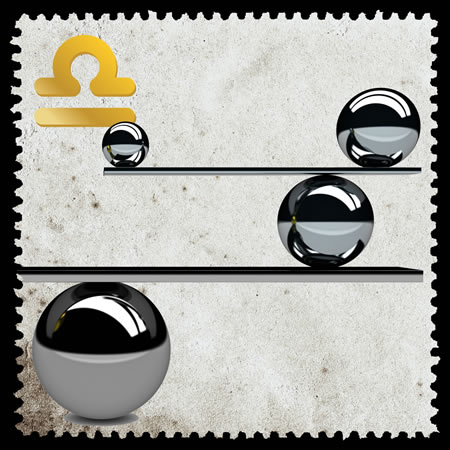 Libra This Week (Sep. 22-Oct. 23)
-- You have a guardian angel with you, though you won't know unless you ask for its help. Try this, on matters that seem to be small, or that seem to be great; on personal subject matter and that of people you care about. Make direct requests, whether for protection, an outcome, or wisdom. You're also in a position to stand up for people, whether you know them well or not. You are a natural-born advocate, and with Jupiter in your sign -- beautifully aspected by your ruling planet Venus all week -- you have some persuasive ability in your hands. So your advocacy can be gentle, but make sure you're clear about your views on right and wrong. The world needs moral guidance right now, from people capable of some mental and intellectual balance. You have a good bit more than that going for you.

In the Shadow of the Moon -- 2017 Midyear Reading by Eric Francis
Just in time for the Great American Eclipse of Aug. 21, 2017, you'll have access
to a helpful, excellent video astrology reading. These will be done by sign and
rising sign; each reading is about half an hour. You can pre-order now for the
best price: $66 for all 12 signs. The price for all 12 will gradually increase in $11
increments over the next few weeks, capping out at $111 once we publish,
which should be Aug. 1.