"My deepest thanks for all of the effort, time, resources and knowledge that go into your brilliant astrology. What I found with Planet Waves was something that was personal yet global, factual yet spiritual and delivered in a depth and reason that most astrologers are not willing to take." — Jennifer Theuma on All of Us Here, annual reading for 2021
TUNE IN 2022 Annual Available as Single Signs
Dear Friend and Reader:
We need good astrology right now, and I've got some for you for 2022, in audio, video and written format. First, TUNE IN 2022 audio and video readings are now available
for individual sign purchase
.
If you purchase all 12 signs of TUNE IN
, each is currently $8.25. Individual signs start at $44. So to put individual signs closer to reach, we have a 20% off coupon (good for all readings on this page) which we are sending only to existing customers and subscribers.
YOUR COUPON CODE IS c3b98vx4
.
Many people are asking about written readings. They come in two forms this in 2022:
transit readings by age
, and
written readings by sign
.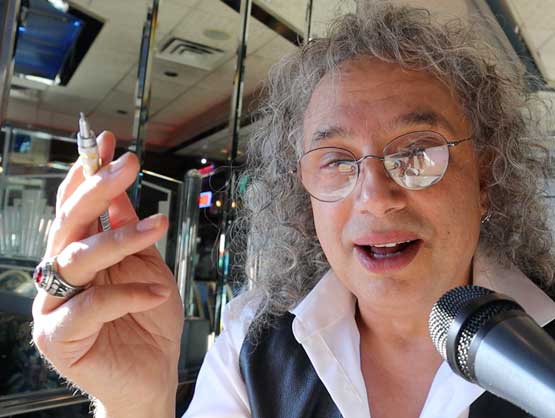 Eric Francis.
I've never done more research into a year than what I have invested into 2022 and beyond. My annual edition — now in its 24th year — is in three forms this year.
The audio/video readings that will come out by New Year's Eve are called
TUNE IN 2022
. These are the immediate, year-ahead readings you have come to count on since 1999.
These are 12, one-hour readings for your Sun and rising signs, which consider all the major astrology from a personal standpoint. This includes Chiron in Aries, Saturn in Aquarius, and new developments including Venus and Mars retrograde, Jupiter in Pisces, and the Jupiter-Neptune conjunction.
Those familiar with my work know that I present in human language, for which you will never need an astrology dictionary, but I never skimp on the relevant details.
There will be 12 audio readings (for signs and rising signs), and four video presentations, plus extra materials — including a most excellent new article on Chiron in Aries by Chiron pioneer Dale O'Brien.
Aquarian Era, Aquarian Age
For the past two years I have been developing a new set of written readings, called
AQUARIAN ERA, AQUARIAN AGE
.
These are book-quality written reports that go out to the Chiron-Eris conjunction of 2025-26, and include in-depth discussion of Pluto in Aquarius and many other world-class events.
Some readers already have this, as it came with a previous reading called RESPECT. I am planning rewrites/updates of the first six readings (the ones originally written in 2020). This is included with your purchase. Both editions of those readings will be included if you purchase now.
Planets in Motion 2022
This is a new concept in annual readings. I have collected all the major and even subtle transit events from birth charts back to about 1950 through 2021 and have given detailed analysis of those developments. This is called
PLANETS IN MOTION 2022.
This will teach you about transits, and your transits, and comes with excellent chapters about how to read transits happening to natal charts. They will give you many clues what is happening in your life and the lives of the people you love.
All three are also available
as a package for one price of $144
.
If you have any questions, please contact us by email or at (845) 481-5616.
Thank you for your business and your trust. With love,

"The Intelligence audio for my Sun sign (Libra) is extraordinary content. Eric's clients/subscribers often praise his ability to get to the heart of our astrological lessons, and it's true!" — Valerie B. Easley on INTELLIGENCE, annual reading for 2019-20
"This reading is so amazingly dialed-in that I can't believe it wasn't written specifically for me. Thankfully, you remind us that this transformative journey has the potential to be as joyous as it is profound." — Anthony, on The Art of Becoming, annual reading for 2018
---