Midyear Reading from Planet Waves
Going Through Changes? Want to Feel Better? Looking for Ideas? Astrology Can Help.
Dear Friend and Reader:
We have all been through many changes the past 18 months. The astrology was brutal, at times almost violent. The sky has cooled off some and we can now catch up with the many areas of our lives calling for adjustments and offering opportunities.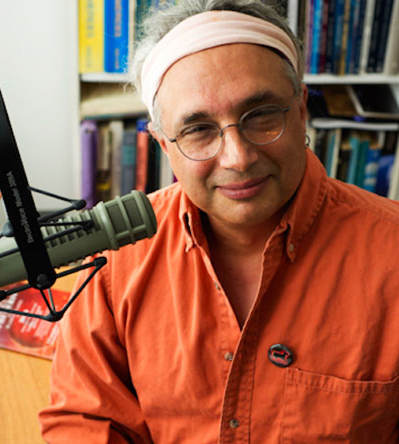 Eric Francis.
We are happy to announce
Metamorphosis, the 2021 Midyear Reading
from Planet Waves. Personally relevant, easy to understand, engaging and motivating, don't miss the next great 12-sign special reading from Eric Francis.
Binge Watch this Astrology Mini-Series!
This is a set of half-hour videos for your Sun, Moon, and rising signs — and those of the people close to you. Think of this as the missing Netflix mini-series focused on astrology, personal growth and self-actualization.
Using astrology and my reading of the world, I will help you get accustomed to all this new Aquarian energy, which will be with us for the long-haul, until 2044.
This reading includes a preview of 2022 astrology.
How do we continue to grow as individuals with all of this group-focused energy? That will be put to the test with some powerful Mars aspects this fall, and Jupiter dancing between Aquarius and Pisces.
All 12 are now available for the
pre-sale price of $88 for all 12
(regularly $111, you can now get 12 for the price of three individual signs). We encourage sharing within your household or small circle, and the reading will come with instructions explaining how to do that.
This Reading is Included with the Backstage Pass
We are planning to deliver the reading by the Libra equinox — possibly sooner (such as if we publish two groups of six signs).
Note, this reading is
included with the Backstage Pass
. Purchase any BSP — monthly, quarterly or yearly — and this set of readings is included. Note that all Backstage Passes include your natal chart and the upper tier includes a personal reading.
Thank you for your preorder. Proceeds from this reading will help support all of Planet Waves during our slow season. Thank you for your business and your trust.
With love,

PS — If you have questions about the Backstage Pass, you may call us at (845) 481-5616. If we don't answer, someone will get right back to you. Thank you again for your participation.
---